Our Paddington Cleaners Are Here For Your End Of Tenancy Cleaning W2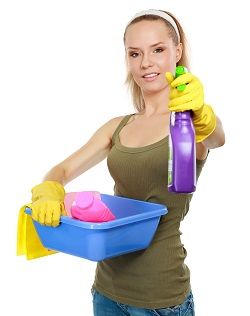 Getting your home into shape if you're leaving the property can be a worry. With all the stresses that come with planning a house move, cleaning the property before you leave probably isn't that high on your list of priorities. But making sure your home is clean and tidy when you go is very important - if you don't provide the level of cleanliness that your landlord expects then you might not be returned your deposit in full! Hiring our expert Paddington cleaners at Paddington Cleaners will ensure you're getting the best, most thorough W1 end-of-tenancy clean possible, without us getting in your way or under your feet. Our affordable, professional and friendly Paddington end of tenancy cleaning team will have your home looking as good as new without you needing to lift a finger. So if you're concerned about getting your deposit back, or if you're just overwhelmed with the stresses of moving house, call our company today on 020 3743 9646 to see how we can help you.
An Expert End of Tenancy Cleaning Help Everyone in W2 Can Afford
Your W2 end-of-tenancy clean can be very difficult to get done, especially if you're moving house with young children or a large family. It's easy to crumble under the pressures of a house move, but there's no reason to let everything get on top of you – our team of professional NW1 end of tenancy cleaners will be able to make quick work of your end-of-tenancy clean, no matter how big or time-consuming you may think the job is!
An end-of-tenancy clean is almost definitely going to be a long and time consuming job, but Paddington Cleaners is here to help ease the stress for you and your family. We specialise in everything from carpet cleaning to upholstery cleaning, meaning you'll be leaving your property in the best condition possible for your landlord. Our W1 cleaners are experts at everything from stain removals to oven cleaning, and our experience means we'll leave no stone left unturned, so if you're feeling the pressures of an end-of-tenancy clean, why not give us a call today on 020 3743 9646, to see what we can do for you and your family?
Let the Expert Handle Your End of Tenancy Cleaning in Paddington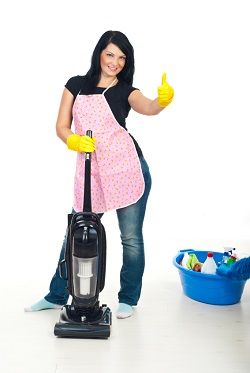 Our NW1 cleaners are more than prepared for your end-of-tenancy cleaning job, no matter how big you may think it is! Our company work only with the best available equipment as well as an arsenal of skills and tactics, which means there's nothing we can't handle. Our prices and services are affordable and competitive, so you can get the best, most thorough end-of-tenancy clean possible from our company, without breaking the bank. Our cleaning teams are experienced, speedy and efficient, which means we're used to end-of-tenancy cleaning, and we can provide the best level of care that won't just impress you, but your landlord as well!
Our cleaning specialists are more than familiar with what's required for an end-of-tenancy clean, but feel free to ask for specific tasks to be done, or certain areas of your home to be cleaned. With our company, efficiency, speed and quality of cleaning are our priorities, but we're also great at keeping out of your way, so you can get on with planning, packing and organising your house move. Let our Paddington end of tenancy cleaning company take away the stress of your end-of-tenancy clean, and call us today on 020 3743 9646 to find out more about our great prices and services!
Save
Save