Testimonials
When it comes to cleaning, Paddington Cleaners know how to tackle just about everything....
Damian V.
I have a toddler at home and, no matter how hard I try, there just aren't enough hours in the...
Heather B.
I was over the moon with how Cleaners Paddington cleaned my fitted carpets. I had just...
A. Martin
I started calling for the services provided by Paddington Cleaners about three weeks ago when...
Marlene P.
I am a single mother putting myself through school by working part-time. As such, I hardly...
J. Burrows
Paddington Cleaners helped me with all of my rug cleaning. My mats and carpets had started to...
Fred S.
My name is Joe and I am a student and have recently moved in with a couple of housemates. At...
Joe P.
I was given the job of hiring a cleaner to work alongside me in the house where I'm an...
S. Daniels
I use Paddington Cleaners for all of my cleaning needs as they have always been the most...
Miranda Halsey
We have been using Paddington Cleaners for our office cleaning since we started here last...
Jean Davis
Paddington Cleaners – For A Professional, Speedy And Affordable Clean!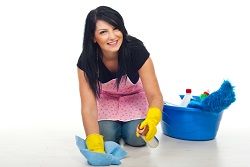 Juggling your career, your family, your relationships and your social life can be difficult, especially if you have young children or pets – sometimes you probably find yourself wishing there were more hours in a week! Keeping your home clean and tidy isn't likely to be high on your list of priorities, especially if you're struggling to find the time to get all your jobs done, but it's important you strive to attain a hygienic and welcoming home for you, your family and your friends. Returning to a messy or dirty house after a long and hard day at work is never pleasant, and can even be stressful, especially if the first thing you're going to have to do after a day at the office is the vacuuming! If you aspire to keep your home in tip-top condition and live in the Paddington area, but you just can't find the time or energy to do so then why not consider calling W2 cleaners Paddington Cleaners? We'll provide you with the best and most unobtrusive cleaning service NW1 in the area – whether you're too busy or just too tired to get your home looking its best – we can take the pressure away!
There are a hundred good reasons as to why you should hire a NW1 cleaning company for your home. It could be that you work long hours or have a family to take care of, or perhaps you struggle with asthma or just aren't as young as you used to be. Whatever the reason, our team of expert cleaners are available to get your home not only looking fantastically clean, but also turn it into the hygienic and fresh-smelling haven that you and your family deserve! We'll tackle anything from your kitchen surfaces to cleaning your living room carpets and upholstery, and we're able to provide you and your home with the best possible care – so if you're wary of cleaning your hardwood floors or antique furniture, then when not call in our Paddington house cleaners experts to get the job done so you don't have to worry?
Wide Range of Expert Cleaning Services in W2 For You and Your Family
Hiring a cleaning company to give you and your family a helping hand is a great way to save yourself hours of weekly chores, so you can put more time and effort into getting that promotion at work, or spending some time with the kids. Your time is valuable, so why not spend it doing what you love to do, instead of wasting away your free time cleaning up after yourself and your family? Our cleaning team will be able to give your home the attention it deserves, devoting as much time as you might want or need so as to provide the best and most thorough clean possible! Our experienced staff will clean anything and everything in your domestic property to the best standard possible – we specialise in W2 carpet cleaners, upholstery cleaning, office cleaning W1 and domestic cleaning - meaning you can return home to a clutter-free, odour-free and sparklingly clean environment. We'll be able to make your house into a home again –and help you to free up a lot of your time - without costing you the earth.
It doesn't take long for bacteria, dust, dirt and grime to build-up in your home, creating not only an unsanitary environment for you and your family, but also contributing to unpleasant odours, mould and even infestations. It's important you do you upmost to keep your home as clean as possible, but at Paddington Cleaners we understand that this isn't always as easy it sounds. We're here to help you keep your home looking its very best. We'll clean everything from your kitchen to your bathroom, your hallway to your dining room – we make fighting bacteria our business, so you don't have to worry, just give us a call today on 020 3743 9646 to see how we can help you.
Save Yourself Time and Effort - Hire Reputable Paddington Cleaning Company Today!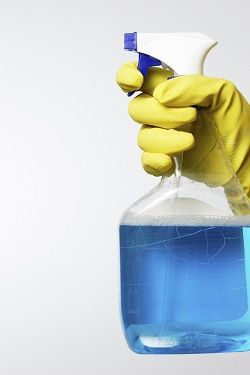 Our friendly and experienced staff are ready to get your home into shape for you, whether it's pets, young children or just a busy household that means your home isn't looking or smelling its best. There's nothing our team of W2 specialists can't handle, so no matter how big a job you think cleaning your home may be, we'll definitely be able to provide you with the best care imaginable.
It's not just general cleaning that we can provide you with either – we're also specialists at things like office cleaning, end-of-tenancy cleaning, carpet and even Paddington upholstery cleaning, so whatever needs you may have, we're guaranteed to be able to help you – even if you only require our help just the once! If you're looking for a more regular service then don't panic, we can also provide you with a package deal for a great price and a great level of cleanliness. Our friendly staff don't dawdle when it comes to getting the job done, so we can ensure that you're getting the most for your money.
Our team is based in one of the most well-respected and well-regarded areas of Central London. From our home in Paddington, in the City of Westminster, we're able to provide you, your home and your family with a fantastic and expert Paddington cleaning service that won't break the bank. If you live in the W2 area and you're looking for a reliable, thorough and well-practised cleaning company then why not give us a call today on 020 3743 9646, so you can find out about the services, prices and packages that we can offer you! Whatever your cleaning needs may be, there's bound to be something we can do for you, so contact us today!
Save
Save
Save
Save